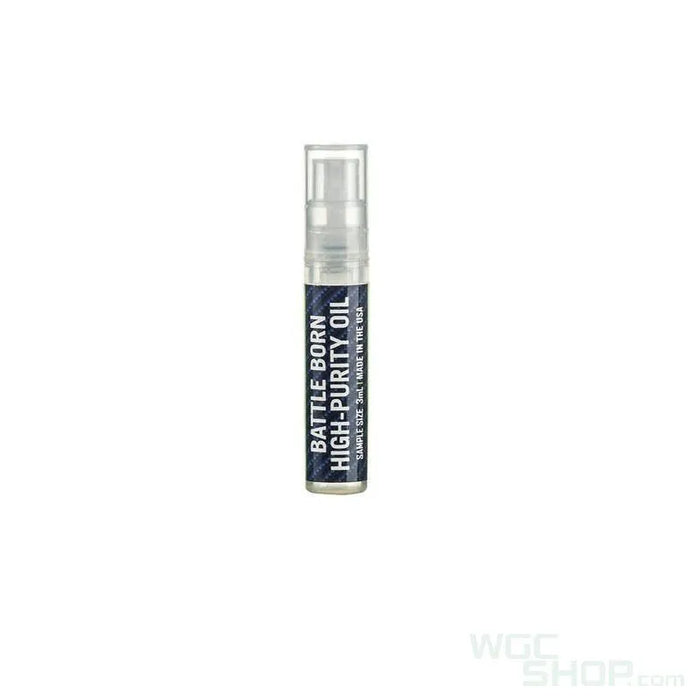 BREAKTHROUGH Battle Born High-Purity Oil ( 3ml / Sprayer )
Availability:
in stock, ready to be shipped
Original price
$12
-
Original price
$12
If you have quality and expensive equipment, you know taking care of it is a top priority.You will sometimes tired that untreated equipment surfaces will collect foulings that lead to reduced accuracy performances and increased the rust accumulation. It shortens your product lifespan. You need a high level solvent that offers you a high conditioning performance. Breakthrough Cleaning Technologies absolutely can save your time and money.
Battle Born High Purity Oil
Usefulness :Lubrication 
Wide temperature range : -67 to 214 °C 
Rust and corrosion protection
Facilitates cleaning
Won't gum up
Biodegradable
Water and steam resistant
Reduces friction and wear
Non flammable
Anti-oxidant, anti-foam, anti-wear additives
Non- Toxic , odorless, non staining
100% Synthetic
Can use on all metal , plastic and polymer parts
Traditional CLP (Cleaning Lubricant Protection) cannot fully penetrate porous surfaces, causing the metal to dry out faster and needs to frequently of apply lubricant. It also have proficiency cleaning features, High-Purity is designed as a lightweight (approx.5w), general purpose oil. It can be used to coat the pore,  protect the outside of the firearm and to lubricate the firing mechanism / high friction points of the firearm.
PHOTOS & IMAGES COPYRIGHT

Unauthorized use of this photos or images is prohibited and WGCShop reserves the right to pursue legal action.