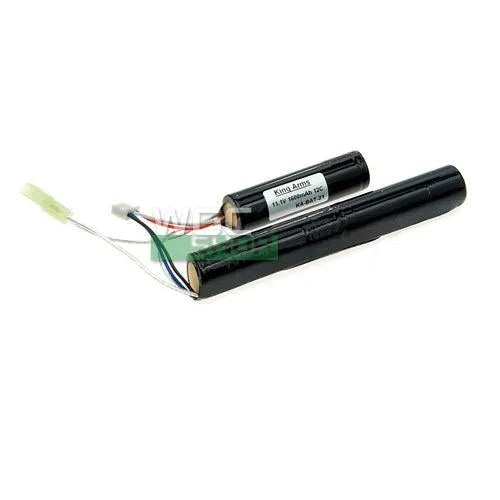 KING ARMS 11.1V 1600mAh 12C Lithium Battery ( Double Stick Type )
Original price
$242
-
Original price
$242
3-cell Li-ion Battery
Comes with Mini Plug & Balance Plug
Dimensions: Approx. 132mm & 66mm Length x 19mm Diameter ( wire not included )

NOTE:
The user should practice extreme caution during use of Lithium Based Batteries.
Specific charger for Lithium Based Battery is required.
Balance Charging or using Balancer is highly recommended.
Improper use of Lithium Based Batteries may cause damage or lead to safety problem, e.g. overheating ,leakage or explosion. Please consider thoroughly about the corresponding risks before making a purchase.
PHOTOS & IMAGES COPYRIGHT

Unauthorized use of this photos or images is prohibited and WGCShop reserves the right to pursue legal action.